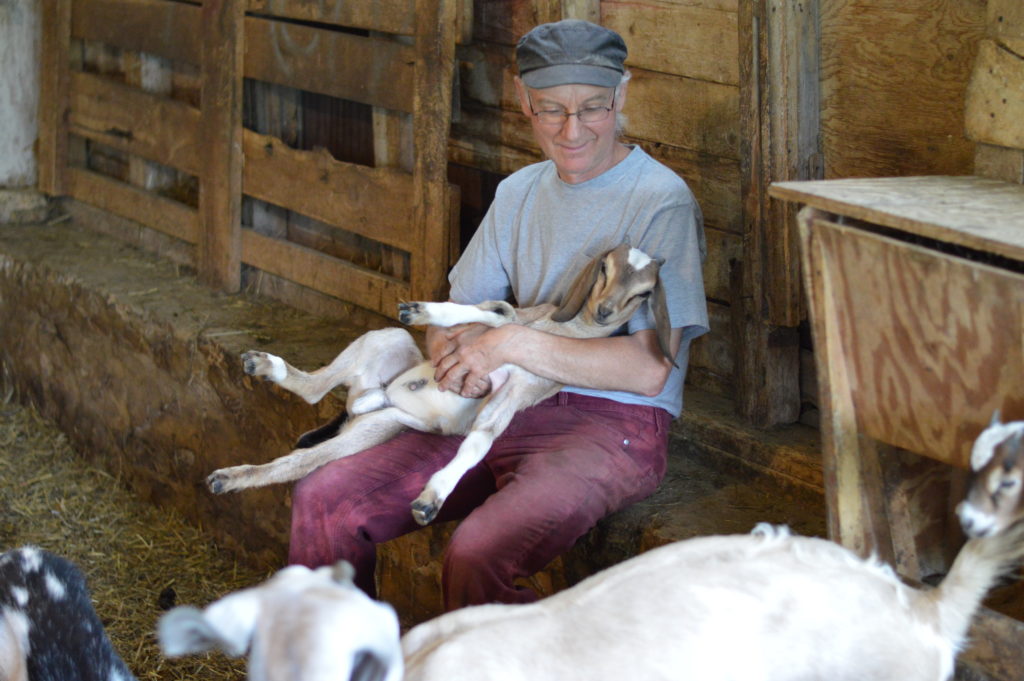 My son Leif was born in 1994 and it forever changed the course of my life. As an infant, Leif couldn't stomach any breast milk alternatives recommended by his doctors. He threw up all of the free "super" formulas they gave us. A friend suggested that we try GOAT MILK!  NO Doctor had ever mentioned anything like that! So, off I went to the nearest goat farm and started buying their goat milk by the gallon. Leif gobbled it all up as if it were candy, and in 3 months his weight was back to normal instead of the 50% it was before. What a relief!
A few years later I had accumulated about 8 goats and I was milking four, thinking poor little Leif would need more and more milk as he grew. But, of course, the opposite happened: as my supply increased, his needs decreased.
So Capri Cheese was born. Making Feta cheese first in the kitchen and then in the basement. With the help of knowledgeable friends it even turned out well. Pretty soon I was making 4, then 5 then 8, and then as many as 10 pounds a week for about 6 months out of the year. I started selling some to friends and they where all enthusiastic about it, so I built the microcheesery on Dieter Hollow. In 2002 I got into the Dane County Farmers Market and have been selling a variety of delicious Goat Cheeses ever since.